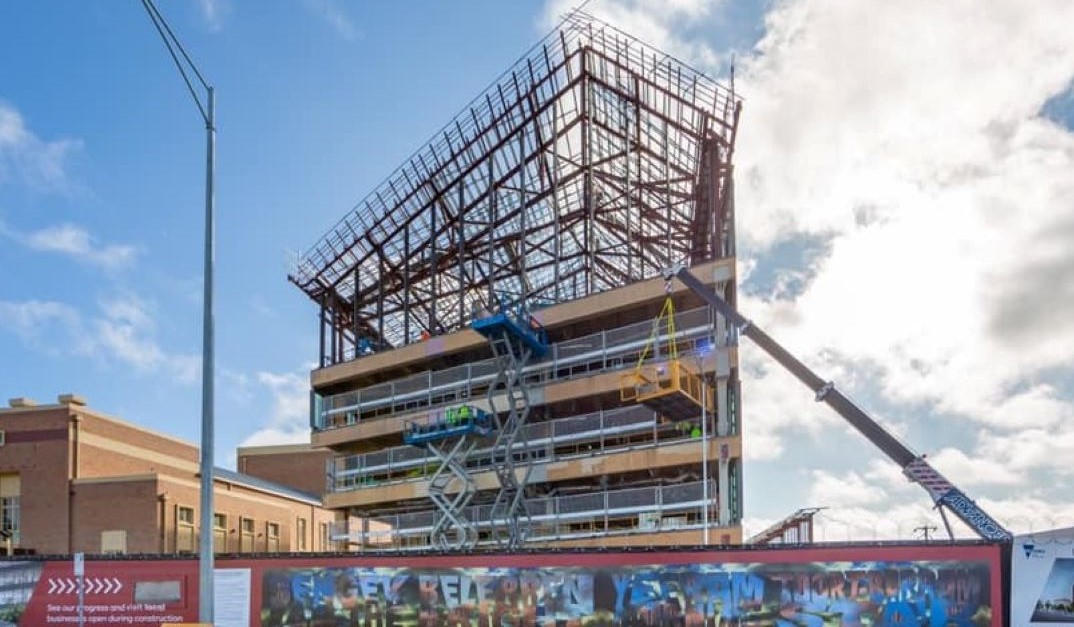 Creating local jobs
✅  $986 million to build a new fleet of 25 X'Trapolis 2.0 trains – with at least 150 of the new jobs to be based at Alstom's Ballarat.
✅ $47.8 million to build Ballarat GovHub to house 1,000 Victorian Public Service jobs.
✅ $115 million to build new social and community housing in Ballarat, Golden Plains and Moorabool.
✅ $350,000 to help expand Concentrix customer experience contact centre from 120 seats to 270 seats.
✅ $177,500 Agricultural Energy grants to support regional agricultural industries adopt energy efficient technologies.
✅ Central Highlands Digital Plan.
✅ $32,500 for the Ballarat Regional Multicultural Council to establish the Women's Business Incubator.
✅ $50,000 for Your Local Box by Eat Drink West to create a new retail market through the creation and delivery of local produce boxes through an ecommerce platform.
✅ OzPress Industries to deliver 50 new buses for Victorian passengers.
✅ $50,000 to develop a region wide interpretive Sustainable Tourism and Value Creation Toolkit.
✅ $150,000 Ballarat Innovation and Research Collaboration for Health.       
✅ CT4 move to Fed Uni park creating 62 new jobs in regional Victoria.
✅ $95,000 in grants to small scale regional producers.
✅ $19,200 in grants to artisanal producers.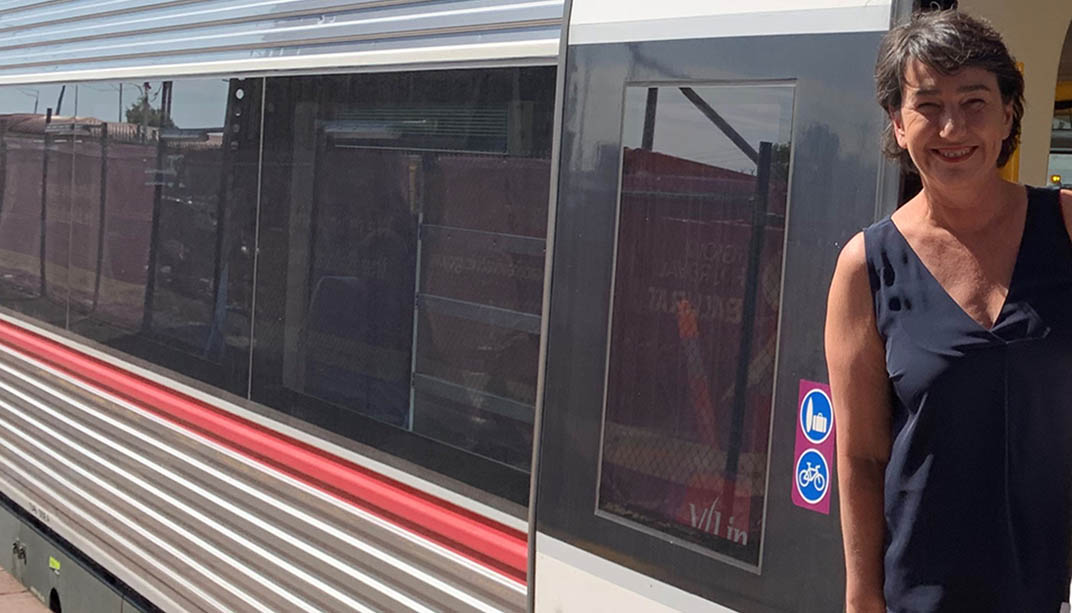 Transport
✅ $519 million Ballarat Line Upgrade. 
✅ $340 million investment to replace trains on the Geelong and Ballarat lines. The investment will be used to build 54 VLocity Carriages to make up to 18 new three-car trains for regional Victorians.
✅ $100 million funding to complete planning for the new Western Rail Plan.
✅ $58.6 million to upgrade intersections across Ballarat including Midland Highway at Ballarat southern gateway, widening Midland Hwy to four lanes, south and north of the Docwra St intersection, replacing the uncontrolled Docwra St intersection with a two lane roundabouts. Upgrading approaches to the intersection and replacing the Hertford St/Albert St roundabout with a fully controlled signalised intersection, with additional lanes and/or upgrades provided at each approach.
✅ Upgrade the Midland Highway between Buninyong and Meredith with flexible safety barriers on the roadside and centreline to prevent run-off road and head on crashes, and rumble strip line markings.
✅ $630,000 to upgrade the Bacchus Marsh-Balliang Road.
✅ $943,000 for Tall Tree Road in Lethbridge upgrade.
✅ 1,000 new free car parks in the Ballarat CBD.
✅ Eye-catching signage and unique road markings at the west-bound entrance into Ballan on Old Melbourne Road.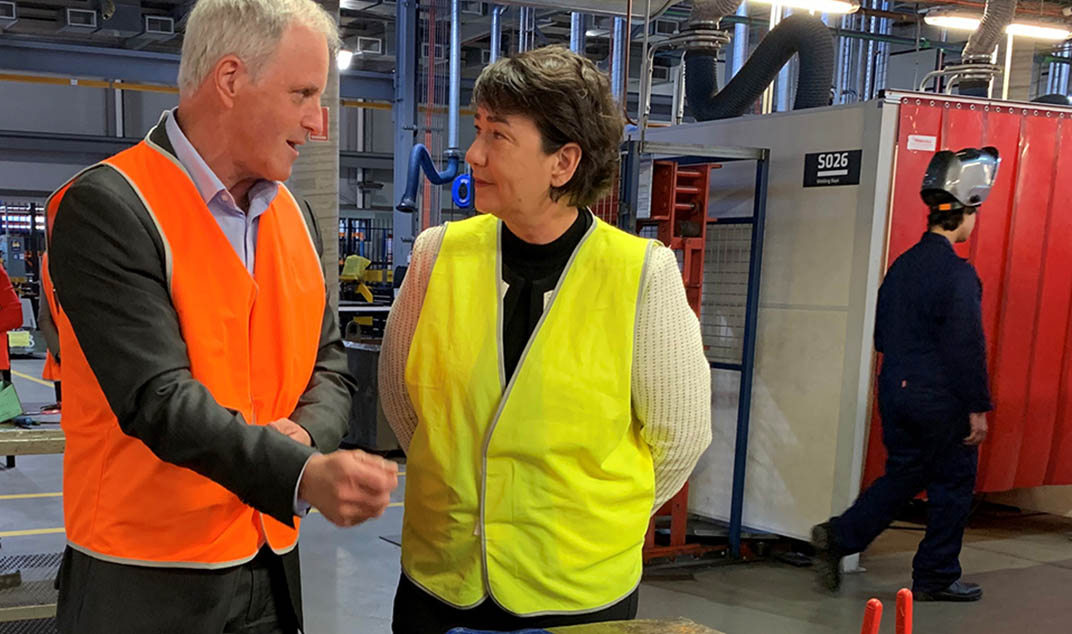 Education
✅ $11.7 million upgrade to Phoenix P-12 Community College for two new indoor competition grade courts and the relocation of existing tennis courts.
✅ $9.05 million for Woady Yaloak Primary School to upgrade and modernise all four of the school's campuses.
✅ $10.92 million for Mount Clear College to upgrade Block A and Block B.
✅  $1.149 million in Small-Scale School Building Projects across our local schools.
✅  $1.978 million to modernise and upgrade Linton Primary School.
✅  $828,000 to modernise and upgrade Cape Clear Primary School.
✅ $2 million for St Francis Xavier School for the construction of six new classrooms, staff work area, student amenities, and circulation to accommodate 144 students across 2-year levels.
✅ Free TAFE places in 30 priority courses, plus 20 apprenticeship pathway courses.
✅ Upgrading Woodmans Hill Secondary College
✅ Advanced Welding Centre and using augmented welding technology at Federation University.   
✅ Tens of thousands of enrollments in Free Priority TAFE Courses
✅ Breakfast Clubs at Haddon, Lethbridge, Ballan, Lal Lal, Napoleons, Meredith, Warrenheip Primary Schools, Mount Clear College and Woodmans Hill Secondary College.
✅ Delivering mental health practitioners to every local secondary school.
✅ Over $1 billion of investment to prepare for the roll out of Universal Three Year Old Kinder.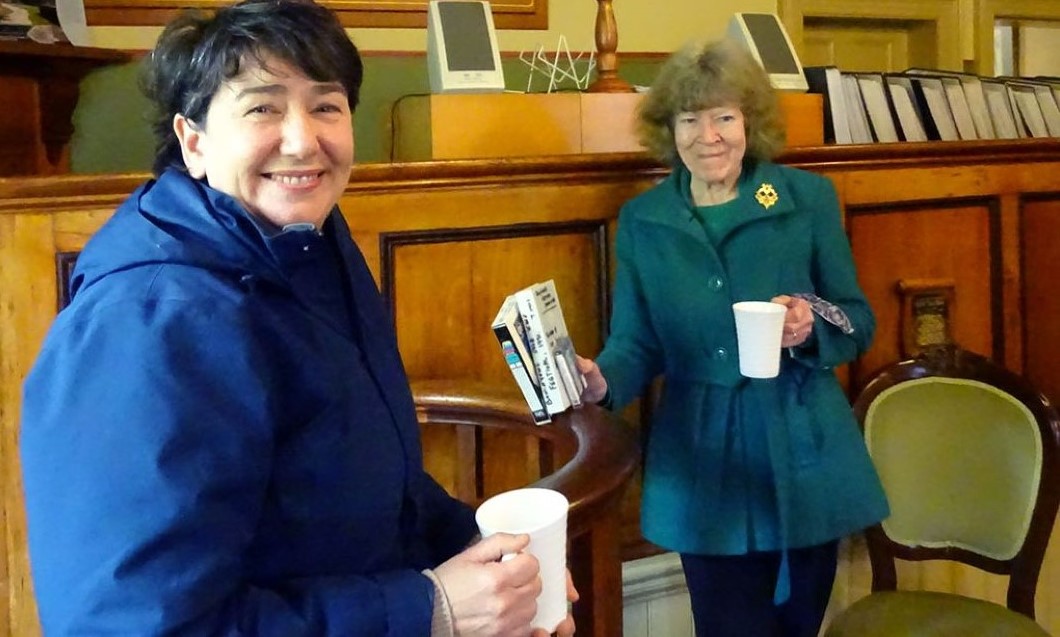 Community
✅ $115 million to build new social and community housing in Ballarat, Golden Plains and Moorabool.
✅ $5 million for Spotlight on Sebastopol including street trees, Yarrowee trail upgrade and establish the Sebastopol Community Association.
✅ $10 million towards a $22.3 million upgrade of Her Majesty's Theatre in Ballarat.
✅ $500,000 to build a new scout hall for 1st Ballan Scouts.
✅ $300,000 to upgrade Warrenheip Street.
✅ $78,000 for new community nature experience trail in Woowookarung Regional Park.
✅ $200,000 for the Ballarat Tramway Museum track replacement.                
✅ $600,000 to upgrade the Sebastopol Library under the Labor Government's Living Libraries Infrastructure Fund.
✅ $110,000 to upgrade the intercultural kitchen at the Ballarat Welcome Centre.
✅ $20,000 to establish the Dementia Carer's project in Moorabool Shire.
✅ $40,000 for a new dog park at James Reserve Buninyong.
✅ $107,000 To undertake structural stabilisation of the Ballarat Synagogue.
✅ $54,000 For conservation of the brick and stone front wall at the Old Curiosity Shop.
✅ $27,000 to assess and document the condition of the Porter Prefabricated Iron Store, to make recommendations as to its future including a prioritised and costed works action plan.
✅ $5,000 for the Smythesdale Cemetery Trust to highlight the important role that women played in the development of the district.
✅ $1,299 to the Buninyong and District Historical Society for digital preservation of oral and video histories.          
✅ $14,926 for the Sovereign Hill Museums Association for the Pioneer Women of Ballarat Project
✅ $50,000 for Ballarat & District Aboriginal Co-Operative to upgrade signage and improve interpretation at the following ten current sites on the Ballarat Koorie Heritage Trail including.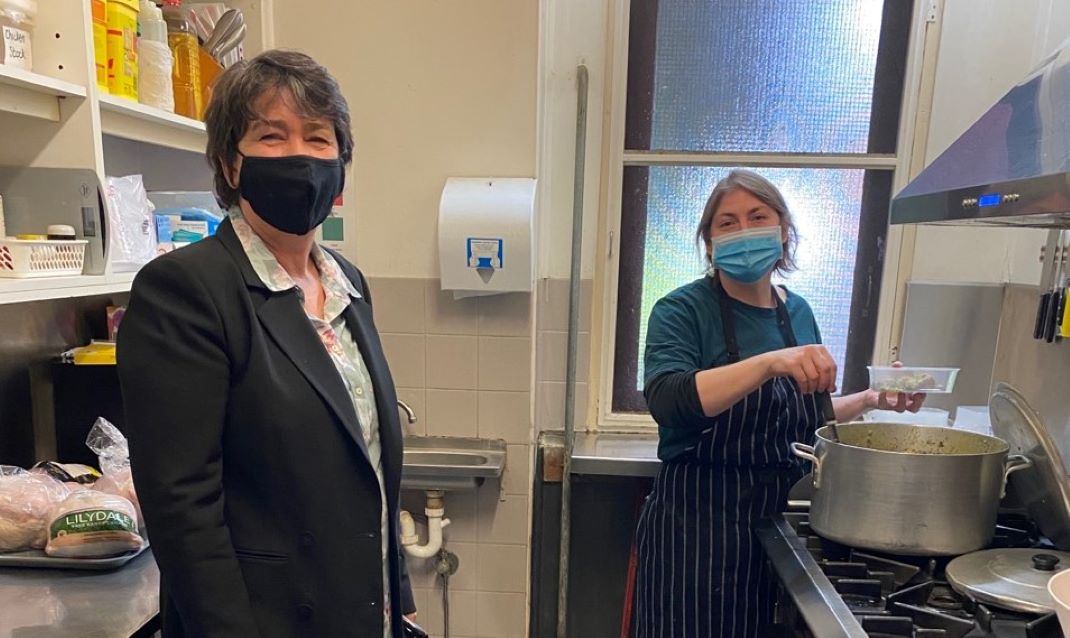 Health and services
✅ $461 million to rebuild the Ballarat Base Hospital.
✅ Early Parenting Centre to open in Ballarat by 2022 at Ballarat Health Services and the Queen Elizabeth Centre.
✅ $5 million to establish Ballarat's Food Hub a centralised regional warehouse.
✅ $3.5 million for the West Maddingley Early Years and Community Hub.
✅ $545,000 for Ballarat Health Services Talbot Place Aged Care Facility refurbishment.
✅ $129,000 for the Food Is Free Green Living Classroom & Greens Recycle Depot.
✅ $185,000 for Providing a pathway from Homelessness in Ballarat.          
✅ $218,000 Free from Violence Innovation Fund for projects at Ballarat Community Health and Women's Health Grampians to address elder abuse and violence against women.
✅ Hospital Outreach Post-suicidal Engagement (HOPE) Wellways at the Ballarat Base Hospital. 
✅ $322,000 for the Ballarat place-based suicide prevention trials to develop proactive evidence-based suicide prevention strategies. 
✅ $100,000 for Ballarat Community Health to preventing gambling harm in the community.
✅ Ballarat Base Hospital Community Consultation Committee for the best design for the hospital. Construction of the hospital will be completed in 2026.
✅ Ballarat VLA new office in Market Street.
✅ Delivering all the recommendations of the Mental Health Royal Commission to fix our broken system.
✅ Putting over 700,000 solar panels and batteries on roofs and hundreds already locally
✅ 3,135 extra police to help keep us safe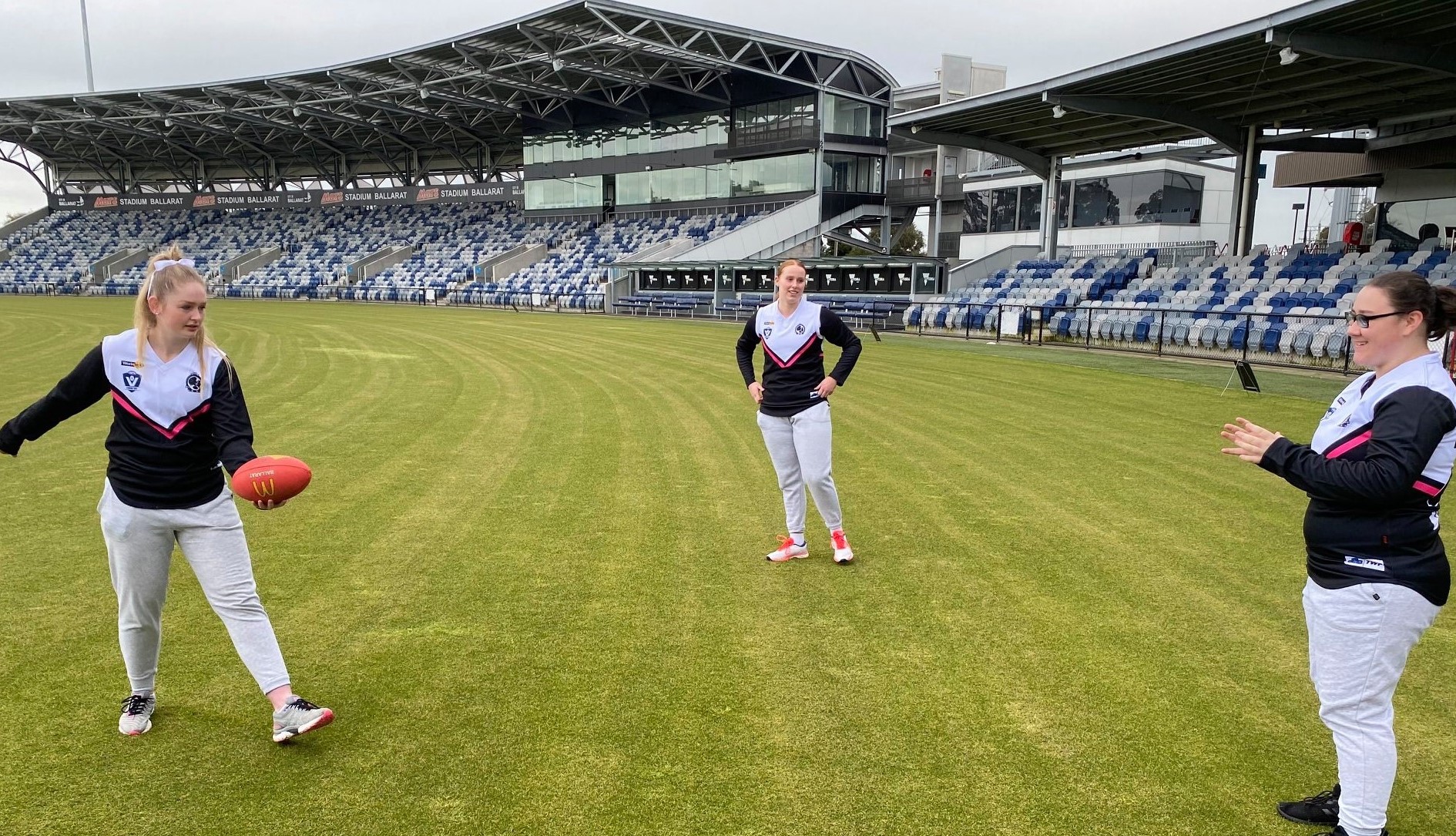 Sport
✅ $11.8 million towards upgrading the Eureka Sports Precinct in Ballarat, including $6.6 million to upgrade Mars Stadium and $5.2 million for six new courts including a 3,000-seat show court, new change rooms and toilets, a staff administration area, a café, 275 car parks and a bus drop-off area.
✅ $4 million for stage 2 of the Bacchus Marsh Racecourse Recreation Reserve.
✅ $100,000 for the Smythesdale skatepark.
✅ $245,000 for the Meredith skatepark.
✅ $250,000 for the Gordon Netball Facility Upgrade including new change rooms, lighting, court and upgrade of the other court.
✅ $169,000 install competition lighting at Rokewood oval
✅ $255,000 for competition standard lighting at Ballan, Gordon, Wallace, Bungaree and Dunnstown Recreation Reserves.
✅ $225,000 for competition grade lighting at Linton Reserve.
✅ $220,000 to upgrade the playing surface at the Haddon Recreation Reserve Stadium.
✅ $250,000 for the Lethbridge football and cricket clubs upgrade.
✅ $100,000 for the Linton Cricket Nets.
✅ $200,000 to upgrade the Ballarat-Sebastopol BMX Track.              
✅ $255,000 for Linton reserve competition standard lighting.
✅ $129,000 to help local sporting groups through COVID-19.
✅ $50,000 for the Ballan Bowling Club to install permanent shading infrastructure.